Discover the Skin-Regenerating Power of Immortelle
Discover Immortelle, the Botanical Anti-Aging Superstar
Helichrysum italicum, a lovely Mediterranean flower, is also known as Immortelle, Immortal, and Everlasting flower. These names speak to its exceptional abilities as a top botanical anti-aging superstar. In fact, it's been used since ancient times to heal, soothe, and regenerate skin.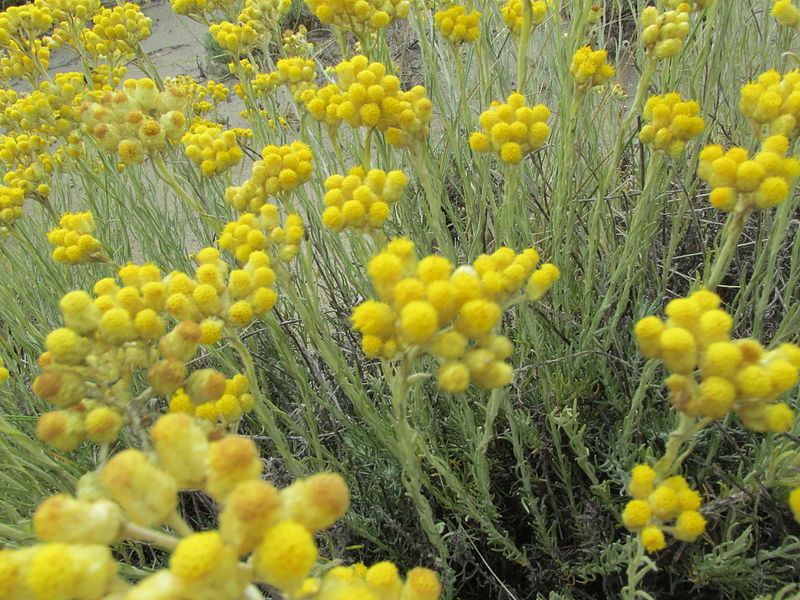 Potent Botanical Anti-aging and Skin Regeneration
Its blooms are a bright golden yellow, which inspired its name. Helichrysum comes from the Greek word for sun, helios, and gold, chrysos.
Helichrysum has many skin benefits, and here are three of my favorites, especially for those of us that live in the desert.
1. Erases fine lines and wrinkles
Living in the desert, we get more sun exposure than most other people. Add to that wind, dirt and dust in the air, and increasing levels of pollutants, and you have a recipe for early aging. Fine lines and wrinkles develop more quickly in the desert, unless we take care to help our skin regenerate.
Helichrysum does just that: it's a skin-regeneration superstar. Its chemical constituents penetrate our skin cells to help direct skin repair and regeneration on a cellular level. It also encourages dead skin cell recycling, so debris from damaged cells is cleared away fast.
Helichrysum essential oil is chock-full of antioxidants that repair and protect skin cells. These antioxidants provide a powerful shield against your skin and damage caused by our desert environment.
2. Soothes inflamed, red, and sun-exposed skin
Helichrysum oil contains a family of chemical compounds called esters. These are extremely soothing to both our body and our mind: the scent is known to impart a calming effect. In fact, it's believed that helichrysum oil can actually help people break through emotional blocks. Moving beyond those things that keep us stuck is a powerful way to embrace greater health and happiness, and it is the best practice for self-empowerment I know of.
As for soothing your skin, the chemicals in helichrysum relieve irritation and reverse sun damage by calming the inflammatory response and promoting skin cell regeneration.
It is also safe for Desert Dwellers to use because it does not increase your skin's sensitivity to the sun, as many essential oils do.
3. Balances and clears acne-prone skin
While helichrysum is a gentle, calming essential oil for your skin, it also is strongly antimicrobial. It combats the bacteria on your skin to fight acne breakouts. Bonus: this same antimicrobial quality also makes helichrysum essential oil a natural preservative. And just as it's a natural preservative for your serum, it's also a natural "preservative" for your face!
Helichrysum essential oil is also a cicatrizant, which means that it reduces the appearance of scarring due to acne.